Description
A design speaker, the perfect alternative if you want small speakers with a superb sound. A Broadband speaker for wall mount. They can be used in many different ways, as front speakers, rear speakers or even as a centre in a surround system. Or simply use them as extra speakers in a multi room system.
The flat design makes them fit everywhere, and the small size makes them almost invisible.
DLS with its Flatbox series has taken up a unique path. The speakers are intelligently moulded into rectangular boxes, which give them a bi-fold advantage. Firstly, its basic rectangular shape, with no complexity of difficult angles, helps to acquire a slim fit quite easily. Also, the speakers get enough volume and surface area for adequate air movement.Designing a speaker set has forever been an evolving art. The Flatbox turned out to be better than some HT speakers. DLS hasn't gone overboard with its aesthetic appeal at the cost of its performance. Instead, they have kept it simple, giving their engineering team plenty of room for improvisation.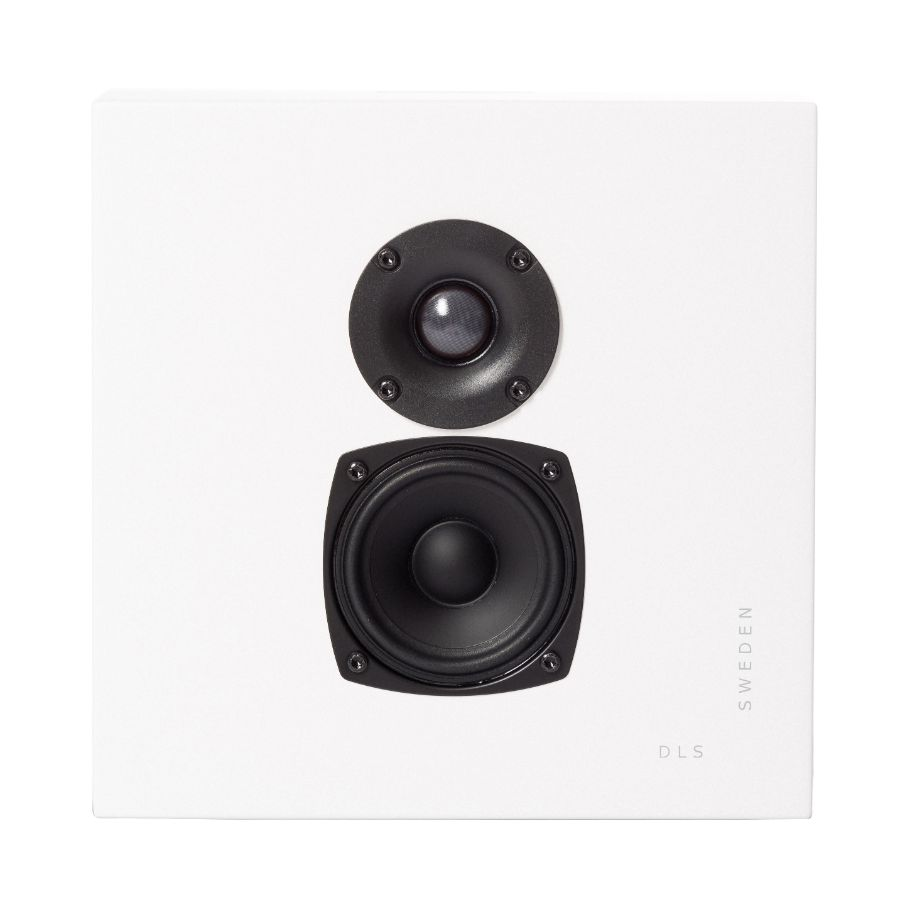 Description / type : 2-way bass reflex for wall mount
Frequency response : 70 – 25000 Hz
Impedance : 8 ohm
Woofer size : 3″ Paper / wool cone
Tweeter : 22 mm soft dome
Sensitivity : 86 dB / 1W, 1m
Recommended amplifier : 30 – 120 W
Dimensions (W x H x D) cm: 24 x 24 x 9.2
Weight : 2.2kg
Finishes : Satin White