Description
Wireless entertainment simplified.
Introducing the Pioneer A3 Wireless Speaker.
We're living in a wireless world. Which is good news for music lovers, because it means now, you can wirelessly enjoy your music wherever you are. And since the smartphone has become the most essential wireless device in your day-to-day life, it was only a matter of time before someone introduced a Wi-Fi™ speaker with the broadest smartphone connectivity ever. That someone is Pioneer. And that speaker is our new A3 Wireless Speaker: the most convenient source for bringing high fidelity and powerful bass sound to you anywhere you go.
Comprehensive connectivity.
In the wireless world, there are many ways to connect and play, and the A3 connects to virtually all of them:
AirPlay® is a revolutionary way of enjoying your music anywhere in your home, and the A3 is AirPlay compatible right out of the box. Wirelessly stream music from your iPhone, iPad, iPod touch, or your iTunes-running Mac or PC directly to the speaker. Plus use your iPhone or iPad device's familiar controls to change the volume and switch songs.
HTC Connect™ is for Android® owners who, until now, have constantly asked, "What about me?" The good news is your speaker has arrived. A Pioneer exclusive, the A3 proudly supports HTC Connect, compatible with HTC One series phones. HTC Connect makes it easy to wirelessly stream your favorite music straight from your HTC One phone. There's no need for a separate app; HTC Connect is built right into your phone's music player.
DLNA 1.5 certified, the A3 connects seamlessly to all other DLNA compliant devices.

Here's why Wi-Fi.
We've never cared much for limits, especially when it comes to your audio experience. That's why instead of Bluetooth, we designed the A3 to be a true Wi-Fi speaker. Wi-Fi's higher bandwidth carries more audio signal, giving you higher audio quality. Not to mention far better range unobstructed by things like furniture or walls. Easy to set-up and pair, Wi-Fi gives you the portable audio experience you've always wanted.
Wireless Direct.
With Wireless Direct – a Pioneer exclusive – You can enjoy wireless music far beyond your home's wireless network. Wireless Direct allows for a direct wireless connection between your smartphone and the A3 speaker, without the need for a wireless router.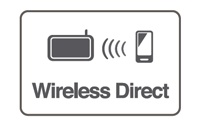 Tuned personally by Andrew Jones
The A3 has been developed from the ground up by none other than Andrew Jones, our world-renowned Chief Speaker Engineer. Having personally chosen the dual 77mm Woofers, 20mm Tweeter and dual 10W+10W amplifiers, and driver network, the sleek and contemporary A3 not only enjoys a distinguished pedigree, it also offers the clear, natural and powerful audio experience you expect from Pioneer.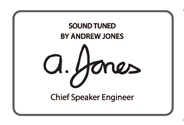 Maximum sound. Minimalist look.
Before you hear the sound, the first thing you notice about the A3 are the clean, minimalist lines of this extraordinary speaker. Its enclosed gloss black body means a fuller, less distorted sound. The timeless look of its black metal grill adds to the streamlined look, as does the perfectly integrated matte black Capacitive Touch Control Panel.
Spotify® Connect

Spotify Connect is a Premium feature that lets you play and control Spotify on your devices. Choose music on one device and listen on another. At home, hit play on your mobile and hear high fidelity sound on your wireless speaker. You can also control the music from your mobile phone. Update your Wireless Speaker
Pandora® and vTuner® Internet Radio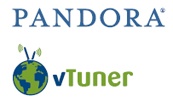 Expand your audio entertainment options with an endless playlist of your favorite music and access to more than 10,000 internet radio stations from across the globe. Pandora and vTuner Internet Radio are now built right into the A3, and are designed to help you discover and enjoy new music.*
Pioneer ControlApp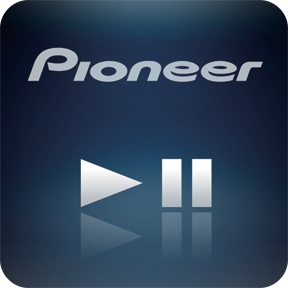 In addition to full control functions, ControlApp for Pioneer's Wireless speakers allows you to access your favorite Pandora station or tune into thousands of radio stations from around the globe with vTuner Internet Radio. Use ControlApp's Push Player feature to access your mobile device's music library directly from the app to create playlists that can stream wirelessly to your Speaker.
Click here for more info!
Listen loud. Listen long.
The Pioneer A3 comes with a rechargeable lithium ion battery. And since it's a portable wireless speaker, that means once you get where you're going, you can enjoy up to 5 hrs. of your favorite music the way you want. Uninterrupted.
Take it Outside.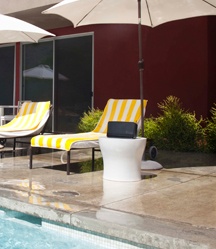 Music isn't just for inside the house. The A3 is designed specifically for outdoor use with covered ports and a scratch-resistant matte finish.
By taking advantage of Pioneers audio heritage, as well as the latest technology, our new, portable Pioneer A3 Wi-Fi Speaker puts the key to wirelessly enjoying your music wherever you are right where it belongs. In your hands.