Description
Enjoyment of music at the highest level 
TD 206 and TD 209 are the little brothers of the revolutionary multi-award winning TD 309 . But they do not have to hide from their role model. Both models use only high quality materials and components. The technology takes numerous borrowings from the TD 309, guaranteeing analog music enjoyment at the highest level.
test summary
The TD206 works out a plethora of details that otherwise often disappear under a "veil" of resonances and occlusions. This Thorens you notice the development effort that is in the entire series – by accessing a huge fund already existing components and smart (but not expensive) detail solutions, such a spin can then be offered really value for money – alone the excellent tonearm is already worth every penny. – Hifitest.de
tonearm
Partly responsible for the brilliant sound is certainly the newly developed tonearm TP 90 based on the proven TP 92. It uses like this extremely low-friction high-performance bearings and an innovative magnetic anti-skating system with zero static friction. The tonearm tube is made of rolled aluminum, which is dampened using RMR technology. At its end is a double decoupled counterweight made of stainless steel. Tonearm height, azimuth and overhang are customizable.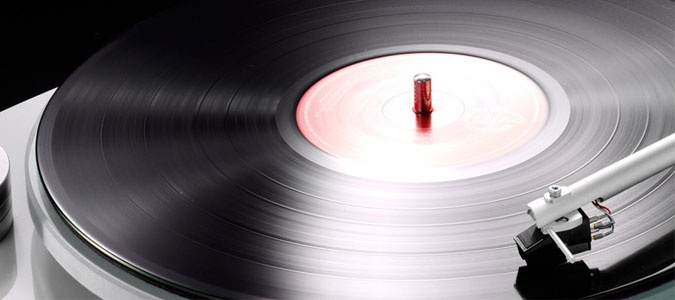 Chassis & feet
The chassis of TD 206 and TD 209 is a piece of precision milled MDF that has excellent acoustical properties and allows minimal manufacturing tolerances. The height-adjustable feet ensure a secure and horizontal position. They can be easily adjusted from above
Turntable & drive
The TD 206 and TD 209 use a two-piece turntable made of aluminum and acrylic glass. The high-quality drive unit comes from the TD 309 and allows adjustment of the belt tension as well as an electronic fine adjustment of the speed. The electronically controlled DC motor transmits its power with the help of a flat belt to the subtable and turntable.
features
• Electronically controlled silent low-voltage DC motor
• Adjustable belt tension for optimum tuning
• Two-piece turntable made of aluminum and acrylic glass
• New tonearm TP 90 with precision bearings from Japan
• VTA, azimuth and overhang adaptable
• Switching electronically for speed (33-1 / 3, 45 Rpm)
• Made in Germany